Home
Blog
News
Invest in Greece real estate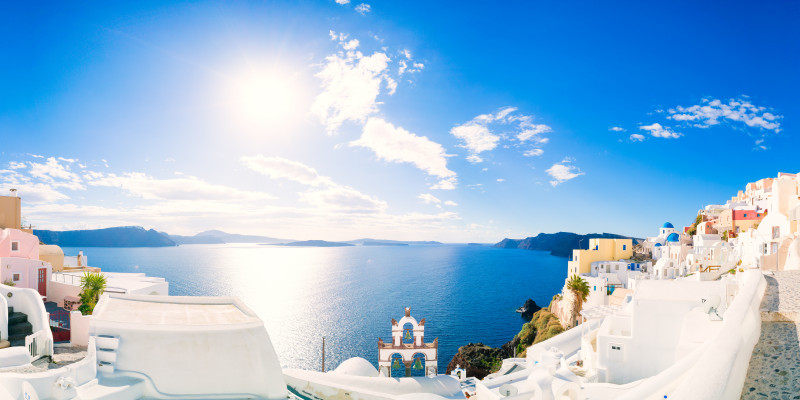 Monday 27 April 2020
Invest in Greece real estate
---
Greece - The right time for investors
Greece's real estate crisis is over. After a long descending course, house and apartment prices are rising again. And tourism is booming too.
According to its recent edition of 16th April 2020, the biggest real estate magazine in Germany and Europe, the famous BELLEVUE, this is the best time for holiday home buyers to act. This article is an excerpt from the tribute to Greece in the recent edition of Bellevue.
Things are going really well for Kyriakos Mitsotakis. In the recent national elections, in July 2019, he won the absolute majority in the Greek Parliament, heading liberal-conservative party Nea Dimokratia (ND), and managed to replace left-wing politician Alexis Tsipras as prime minister. Right now, financial conditions in Greece have reached their best and highest level since 2007. The economy is growing again! In 2019, the gross domestic product was increased by approximately 2%. Tourists also bring money: 2019 saw a new record set, with over 31 million visitors arriving to the country. However, Greece remains under the supervision of the EU Commission, which enforces strict austerity requirements. This is certainly a necessity, since Greek banks still have massive bad loans in their books.
The growth engine of tourism
Foreign holidaymakers were a key economic factor for Greece in 2019. Their number has increased to around 31 million. This is an increase of 10.8% compared to 2018. Around four million tourists arrived from Germany. Tourism's share in the Greek GDP is approximately 25%.
China's special role
The Greek economy is receiving particular boost by China, the largest foreign investor: approximately 7.5 billion Euros have flown in Greece since 2005. The main project is the expansion of the port of Piraeus, which will allow it to become an important hub for China's trade transactions with Europe and Africa. The famous port undoubtedly has a key role in China's long-term strategy to organize a new Silk Road, open up international markets and gain political influence. Chinese logistics company Cosco has held a majority stake in the port authority of Piraeus since 2016. Piraeus is already the largest container port in the Mediterranean. In addition, Greece also receives significant investments from China in sectors including energy, telecommunications and banking.
The Golden Visa program, which has been applied since 2014, is also very popular with Chinese private buyers: foreigners from non-EU countries receive a visa for the Schengen area when buying property valued over EUR 250,000. In addition to the Chinese, it was primarily Russians and Turks who make use of it. The 2020 program, which has now expired, is expected to continue.

Real estate prices in Greece are rising
The inflow of capital from abroad for purchasing Greek real estate reached around 1.45 billion euros in 2019. That is almost 30% more than 2018. The acquisition of real estate by foreigners has presented six-fold increase since 2016. Conditions are currently very favorable for purchasing a holiday property in Greece. Between 2008 and 2018, houses and apartments in Greece became 40.8% cheaper. Last year, the wind changed. In the fourth quarter of 2019, apartment prices in Athens rose by 11% compared to the previous year. In the rest of the country, prices rose by about 5%. In terms of pricing, there is still room for improvement.
New government initiatives fuel the market. This includes a reduction in property tax for natural entities (not legal entities) and a suspension of value added tax for new buildings. Tax reduction remains one of the top priorities in Kyriakos Mitsotakis' new policy. Of course, the real estate market is benefiting from increases in tourism. The more people spend the vacation in a certain country, the more often they come up with the idea of looking for a vacation property there.
Athens makes a comeback
Foreign buyers in particular are breathing new life into the real estate market in the Greek capital. With its historic charm and Mediterranean climate, the pulsating metropolis attracts not only private buyers, but also investors, promising good returns through tourist rentals. Downtown areas such as Kolonaki and Plaka are particularly in demand. Apartment prices in Athens start at 4,000 Euros per square meter, reaching 8,000 Euros for apartments with a view of the Acropolis. The high-end segment is in the zone of the Presidential Residence, where the price per square meter can reach up to 12,000 Euros.
Similar demand is shown among luxury investors in the Athens Riviera, the coastal area with beaches and rocky bays southwest of the capital. Areas like Palaio Faliro, Glyfada, Voula, Vouliagmeni, Varkiza. There are numerous apartments available for over one million Euros. For apartments in Athens in very good locations, prices reach around 3,000 to 10,000 Euros per square meter. Athens' Riviera also showcases one of the largest real estate developments in southern Europe.
The old airport, which has not been used for years, features an area of ​​620 hectares, located on the coast in close proximity to Athens and the port of Piraeus. A spectacular quarter is to be created here: residential towers, hotels, shopping centers, aquariums, casino resorts, marinas, beaches and a 200-hectare park. This so-called Ellinikon project is estimated to cost around 8 billion euros in construction. It will be realized by the Greek construction group Lamda.
All-time island classics
Beaches and the charming mountain landscape attract visitors to Rhodes. Hotels are concentrated around Rhodes Town and on the east coast. Locations at Lindos are particularly popular with property buyers. Price levels are still rather moderate - houses, villas and real estate properties in Rhodes on the coast usually range between 250,000 and 1 million Euros.
The most exclusive island is the Cycladic island of Mykonos, the summer meeting point for high society and the party scene. Dream beaches, picturesque scenery and high real estate prices are part of the flair. Top properties often cost between 2 and 10 million Euros. Luxury properties can be rented for 6,000 to 15,000 Euros per week.
Crete, Greece's largest island, has everything to offer: long beaches, mountains, ancient cultural monuments and a wide range of real estate. The main vacation spots can be found along the north coast, while the south still has quiet corners. Traditional country houses cost between 150,000 and 200,000 Euros, modern villas between 500,000 and 3 million Euros.
Corfu is very green compared to the dry Cyclades. There are swimming bays and mild mountain landscapes. The east side has particularly high demand. Between Nissaki and Kassiopi we find the top properties, characteristic island villas on a hillside. The prices range from 400,000 to 10 million Euros.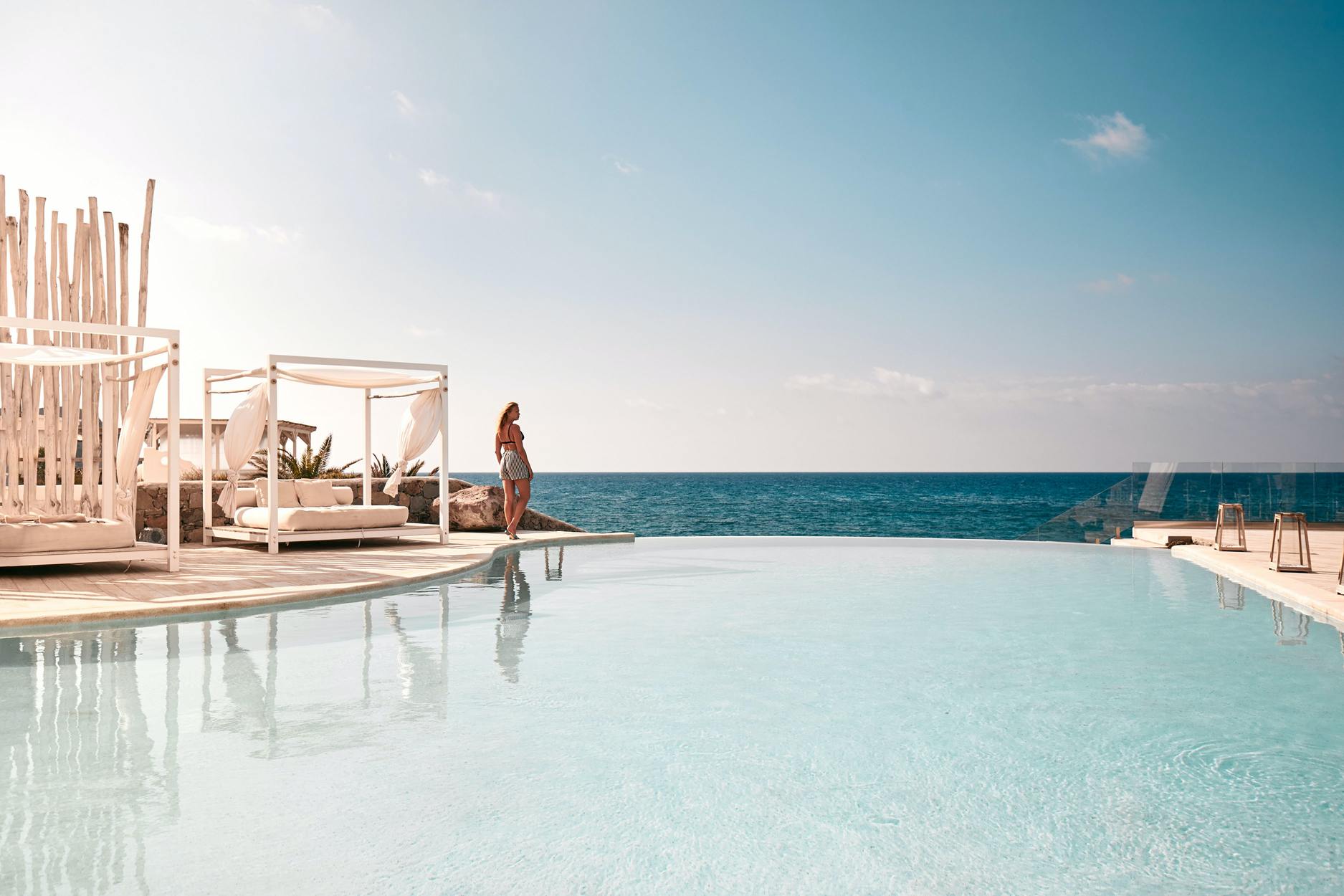 Greece property investment
It's the best time to invest in the Greek second home market. If you buy now at reasonable prices, you not only count on good rental returns: buyers can also expect an increase in the value of their property.
Ferimmo is the meeting point for buyers and sellers of real estate in Greece and offers you a large selection of exclusive real estate offers and lots of useful information about buying real estate in Greece.
Make your Greek dream come true on our platform. Property search at Ferimmo.
You can read the full version of the article here.
Contact us
We will be happy for your opinions and suggestions to make our platform better for you.
Contact