Home
Blog
Inspirations
New Year, New Goals!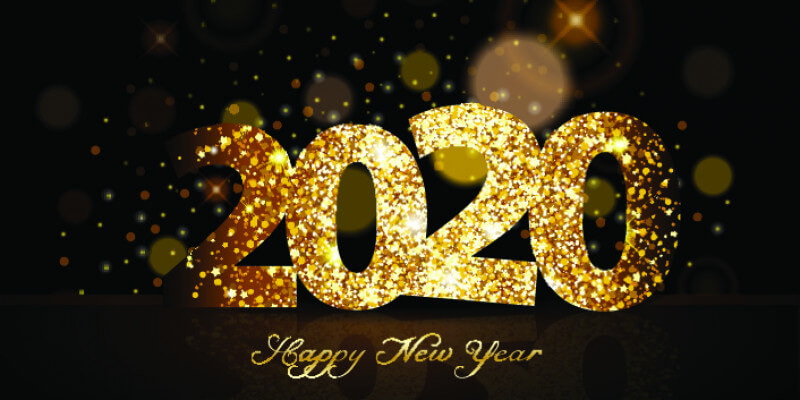 Friday 3 January 2020
New Year, New Goals!
---
Simple as that! It may sound as a cliché, but it's as real as it gets: with the New Year coming, it's time to set new goals. And now it's easier than ever, as we live in times where we have plenty of information and the power to achieve whatever we set our mind to!
Step One: Set your goal! Your options are plenty and purely personal, since each of us has a very different idea of what's important. Some may want to travel to an exciting destination, while others will want to buy a new car, start a new hobby, quit a bad habit or even finally get their dream home.
Step Two: Pave your road towards your goal. For each purpose there is a proper path that will lead you there. A dream trip may turn into reality, once you pick the right destination. We recommend visiting the wonderful areas of Greece, which have something different to offer all through the year, be it winter or summer. For the first months of the year, when the weather is still cold, Elatohori, Parnassus, Monemvasia and Thessaloniki are ideal destinations. As soon as the temperature starts rising again, choose a seaside destination in one of the Greek islands, like Rhodes, Santorini, Paros, Corfu or Skiathos.
And if you set out to visit one of these beautiful destinations, keep in mind that goal of purchasing that dream home we mentioned earlier. These areas are among the most popular destinations in the vacation home market, due to their ideal locations and the buildings designed by exceptional, successful, modern architects, offering unique aesthetics. Can you think of anything better than spending the next year gazing at the amazing view from your brand-new vacation home?
With such a great start, there's no dream that you can't make come true! Remember to keep a clear mind, make plans, invest some persistence and time, and, most of all, stay true to your wishes and your true self! If you're going to set just one goal for the New Year, let it be this: believe in yourself and your dreams, never give up and don't refuse yourself those little extra things that can help you grow and feel happier. Keep all these in mind, and you can achieve everything!
Let's bring in the New Year positively and set out to achieve our goals. Get ready for your next big step!
Contact us
We will be happy for your opinions and suggestions to make our platform better for you.
Contact