Home
Blog
Destinations
Pelion - Discovering the Magic Mountain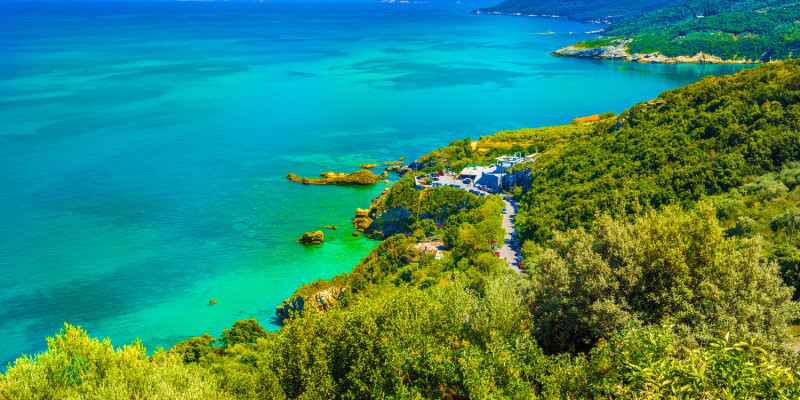 Friday 19 July 2019
Pelion - Discovering the Magic Mountain
---
Or, as is best known, the beloved Pelio!
An ideal all-year-round destination, a little piece of heaven hidden in the heart of Thessaly. Pelio, the Mountain of the Centaurs, has as many charms as the names it has been given.
Pelio is a unique combination of picturesque orange-red colored little villages, cozy guesthouses, amazing beaches, historic mansions and delicious flavors of local cuisine. The whole area is known for its wonderful beech trees, which in winter you can enjoy while crossing the slopes on skis, at the Chania ski resort, with a magnificent view to the Aegean Sea. If you find yourselves in Hania, don't forget to take a walk to Karavoma, where locals sell their gardens' produce.
Speaking of local products and Pelio's food, don't miss out on the chance to try the traditional "spetzofai" or the rose dessert in Makrinitsa. In addition to its cuisine creations, Makrinitsa has breathtaking beauty to offer its visitors, with an amazing village square, full of fountains where "the water of eternal life" springs, according to the locals.
You can visit another wonderful square at Taxiarches, the busiest location in Pelio. Impressive mansions, picturesque cobbled streets (which can lead you to the hidden village Xourihti) and huge plane trees are only a few of the beauties you can discover in this wonderful square. The imposing plane trees can also be found at the Agia Paraskevi square, which also hosts the oldest tree in Pelio, a unique plane tree next to an impressive 1719 church.
The nature of Pelio reaches its peak at the paths of the Centaurs, leading safely into the heart of the forest, a magical landscape with cool breezes, crystal-clear waters, refined architecture and historic buildings from the Byzantine and modern eras. And the best part is that younger and older visitors alike can follow this path on horse, under the supervision of experienced trainers.
There's nothing that Pelio can't offers its visitors as it offers an open embrace, in winter and in summer, to enchant with its beauties and charm with its coziness!
Contact us
We will be happy for your opinions and suggestions to make our platform better for you.
Contact