Home
Blog
Inspirations
Autumn is here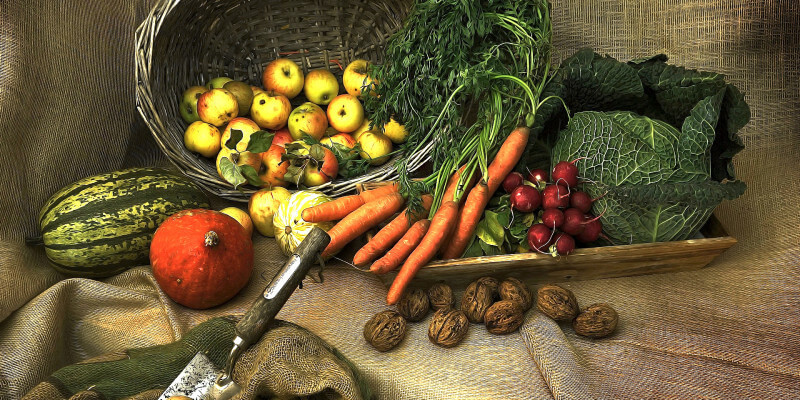 Friday 19 October 2018
Autumn is here
---
The first rainfalls have come, meaning autumn is already here. The Greek word for autumn, "fthinoporo" is derived from the word "oporoi" which means fruit – so, for Greece, autumn is literally the time of the year when the fruit are less!
We start with September, also known as "Thesebris". September is the first month of the fall, with all the season's characteristics and the beginning of hard work for the coming winter. September is the month when the harvest takes place and our last chance to enjoy the sun out in the fields and say goodbye to the summer. This ceremonial time is accompanied by celebrations, such as the celebration of the Cross and Saint Nikitas.
Once the harvest is over, October is the month to start organizing! In antiquity, this month was known as "Memaktirionas" owing its name to the celebration of Zeus Memaktis, the Dashing Zeus. Ancient farmers laid all their hopes to this god for their crops to be successful. The celebration of Saint Dimitrios takes place in October and on the same day, the first wine produced in the season is tasted!
November takes us one small step away from winter. It marks the beginning of fast for Orthodox Christians and the preparations for Christmas. November brings in lower temperatures with it and in Greek it is also known as "Hamenos" = "Lost" since days become even shorter and are "lost". An old November tradition coming from antiquity is the preparation of "polysporia", small bites made from a combination of boiled corn, barley and other similar crops.
Autumn is not the most beloved season in Greece, since it takes away the sunshine and time at sea. But if we look a little closer, we will realize each season brings its own joys, adding something new to our lives and pushing the ever-turning wheel of life forward. So, let's give autumn a chance and enjoy the special moments it brings!
Contact us
We will be happy for your opinions and suggestions to make our platform better for you.
Contact