General Information about Greece
---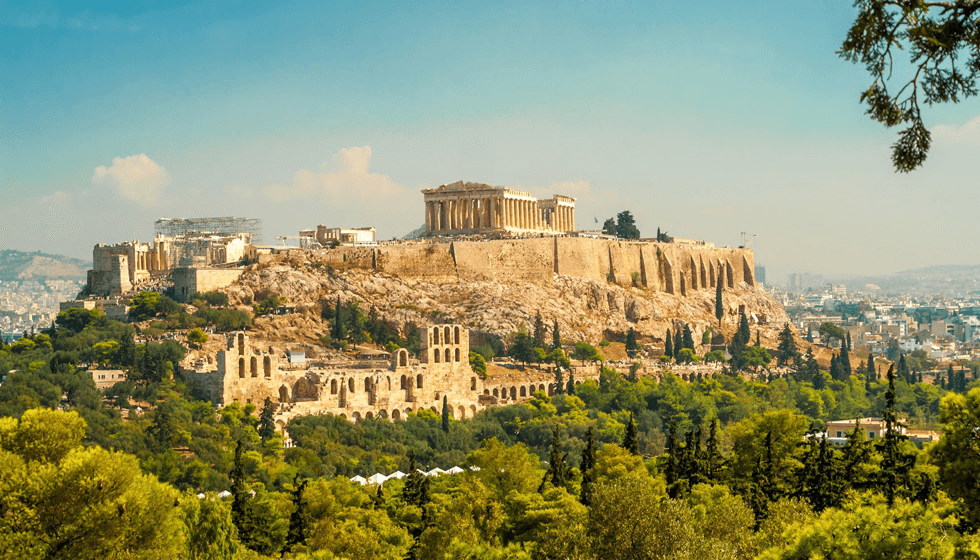 Greece covers an area of ​​approximately 131,990 km2 with a population of approximately 10.85 million (2017 estimated figures). It is located in South-Eastern Europe and is a Mediterranean coastal state. Greece\'s immediate neighbor states are Turkey, Bulgaria, the Former Yugoslav Republic of Macedonia (FYROM) and Albania.
The state form is a parliamentary republic. The country's capital is Athens, populated by four million inhabitants and also being the largest city of the country. Other major cities include Thessaloniki, Piraeus, Patras and Heraklion.
Greece is a member of various international organizations: the United Nations, NATO, the OSCE, the OECD and the Council of Europe, and a member-state of the European Union since 1981.
About 20% of the area of ​​Greece is distributed among the 3,054 Greek islands, approximately 115 of which are inhabited. The Greek territory is for the most part very mountainous (around 4/5). However, the country has a very long coastline (more than 13,000 km long) with countless beaches. A mild Mediterranean climate prevails and makes nature thrive: olive trees, pines, cypresses, and various fruit trees dominate the landscape. A variety of plant and animal life and a wealth of medicinal herbs are found in Greek nature.