Home
Blog
Inspirations
Live your own Mamma Mia!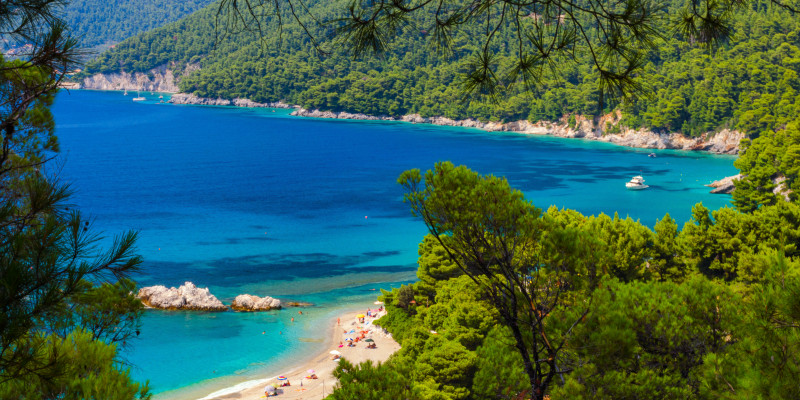 Friday 3 August 2018
Live your own Mamma Mia!
---
For Rigas, who started out with a small hotel to create a whole castle. For Apostolis, whose small tavern gave birth to an entire movie. For the residents of Skopelos, who want to turn their island into an eco-bike / pet / allergy friendly paradise. For the residents of Telos and their renowned work on sustainable energy. For grandma Emilia and fisherman Stratis, who embraced the refugees and added their own page in the book of the dream for world peace.
Dreams are what keeps us going forward and continue striving and there are some dreams that all humanity shares. Some dream of finding the love of their life, that one special person who will share their hopes and visions and offer them reassurance, companionship and support. Some dream of living a carefree life, free to follow the path that suits them best, released of the strains and stresses of everyday routines. Others have a lifelong dream of having a beautiful vacation home in one of the countless Greek islands, enjoying nature and all the hidden beauties waiting to be explored. But, no matter what your dream is or however small or grand you think it is, whether you visualize it yourself or share it with your loved ones, one thing's for certain: it's not unreachable. We invite you to come and experience it here, with us, in the Greek islands.
The wild nature of Greece reminds you to keep the spark of your desires alive. The cool, blue-green waters refresh and rejuvenate your willingness to keep trying. The wine and raki served in cozy taverns pleasure your heart and fill it with strong smiles against any obstacle and the locals' warmth offers you courage and inspiration to deal with anything that comes your way.
A middle-aged man that dreams of starting over. A young girl that dreams of starting her own business. A young man that dreams of finding his roots and love again. A woman raising her child on her own, redefining dynamism. Whatever your story is, when you're standing behind the door of a small, island home, you're strong enough to open that door and come out to the Greek nature, ready to dance at the beach, sing at the taverns and be creative with the most beautiful sunsets in the background! You're ready to become your best version yet, in the arms of Greece and make everybody say "Mamma Mia" in admiration!
And if we didn't manage to convince you, an outdoors cinema will surely do! Inspire yourself with Sophie's effort to find herself and reestablish her connection with her recently departed mother. See mother and daughter coming in touch stronger than ever before: Our young heroine, just a little while before she becomes a mum herself, armed with dynamism, smiles, dancing and her mother's singing, becomes reacquainted with her, one year after she's passed away – and, perhaps even more importantly, she becomes reacquainted with the girl she's dreaming of becoming. We like to think that since her will is so strong, she's surely gonna make it. And if she can, so can you.
Mamma Mia! Enjoy your summer and live your dreams in Greece!
See the film trailer here
Contact us
We will be happy for your opinions and suggestions to make our platform better for you.
Contact